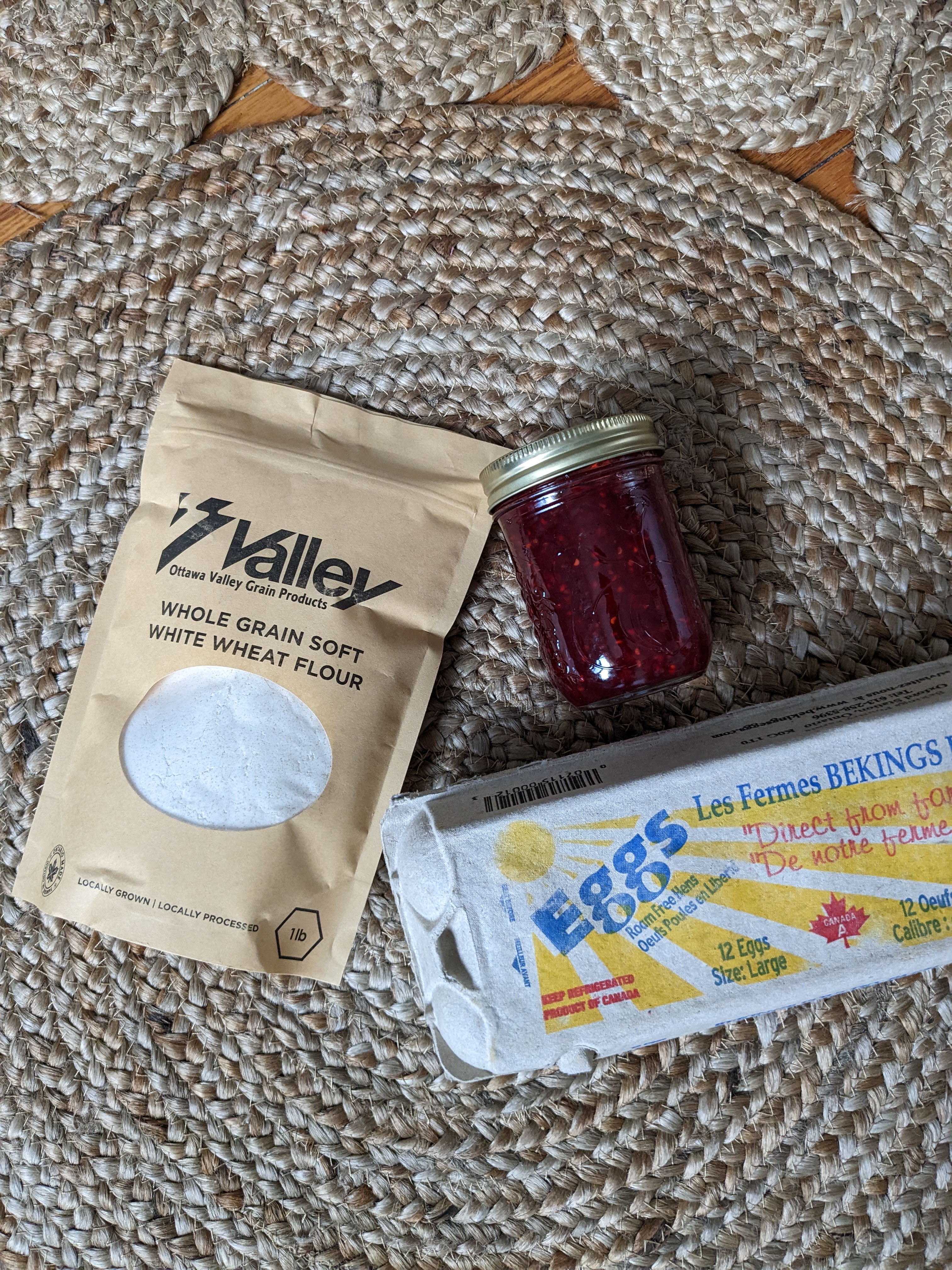 Ingredients:
1 cup butter (can sub margarine)-1/2 cup brown sugar-
1 egg (we used Bekings eggs https://beechwood-market.localline.ca/beechwood-market-1/product/121228)
1 1/2 cup flour (we used Ottawa Valley Grain https://beechwood-market.localline.ca/beechwood-market-1/product/122291)
1 1/2 cup porridge oats (can also sub large flake)
Jam of choice (we used Strawberry Raspberry from Foster Family Farm, we have a HUGE variety of jams to choose from online https://beechwood-market.localline.ca/beechwood-market-1/product/122360)

Directions:
1.Pre-heat your oven to 350 and line a baking sheet.
2. Cream together butter and sugar.
3. Add in the egg and mix for 30 seconds.
4. Add in your flour and oats* and mix until well combined (*if using large flake oats you may need a few extra tbsp of flour to get the right dough consistency).
5. Take a teaspoon and scoop + roll the dough into balls, placing them on the lined baking sheet.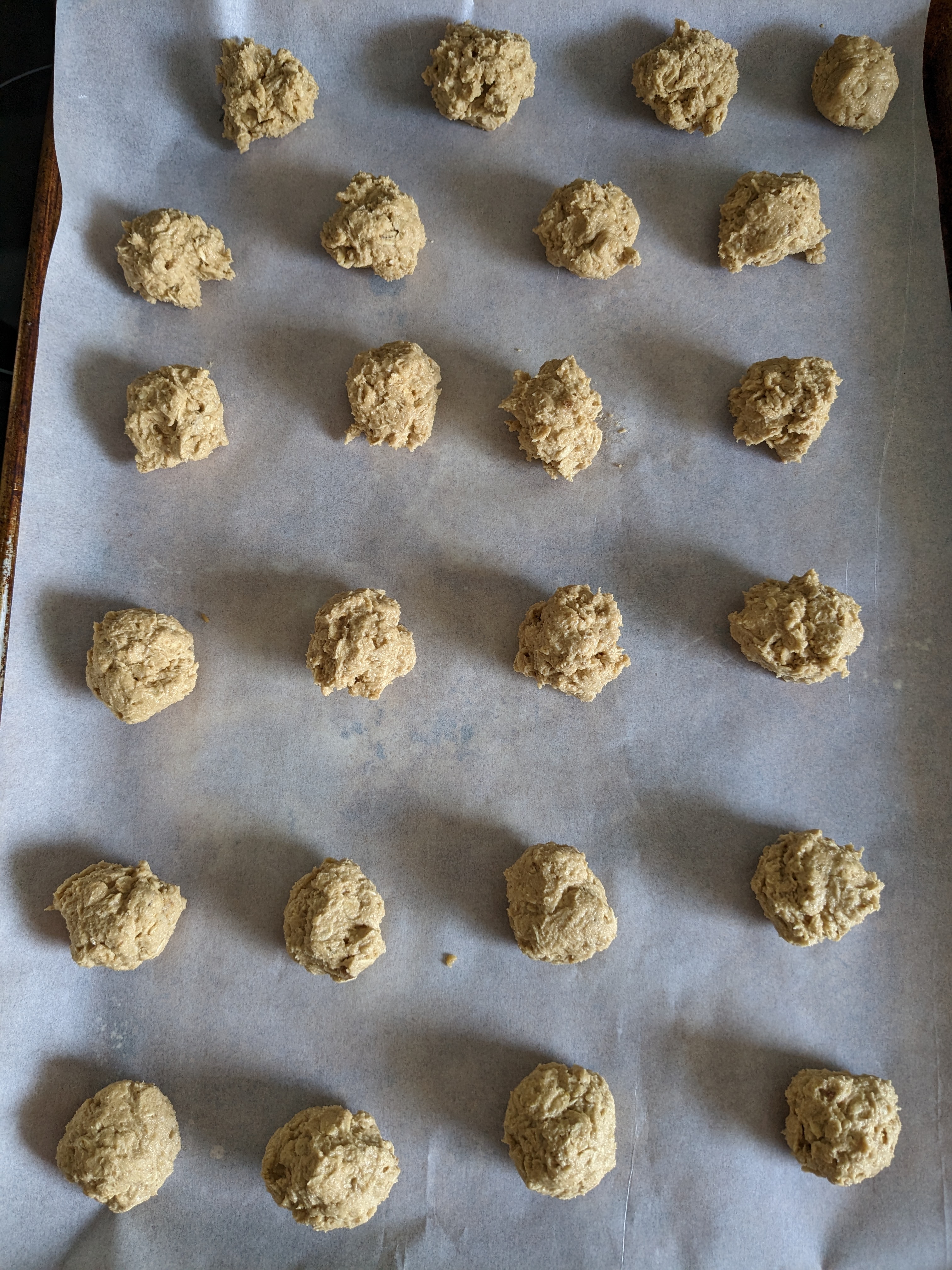 6. Using your thumb make a print in the center of each ball.
7. Fill each print with 1/2 tsp-1 tsp of jam.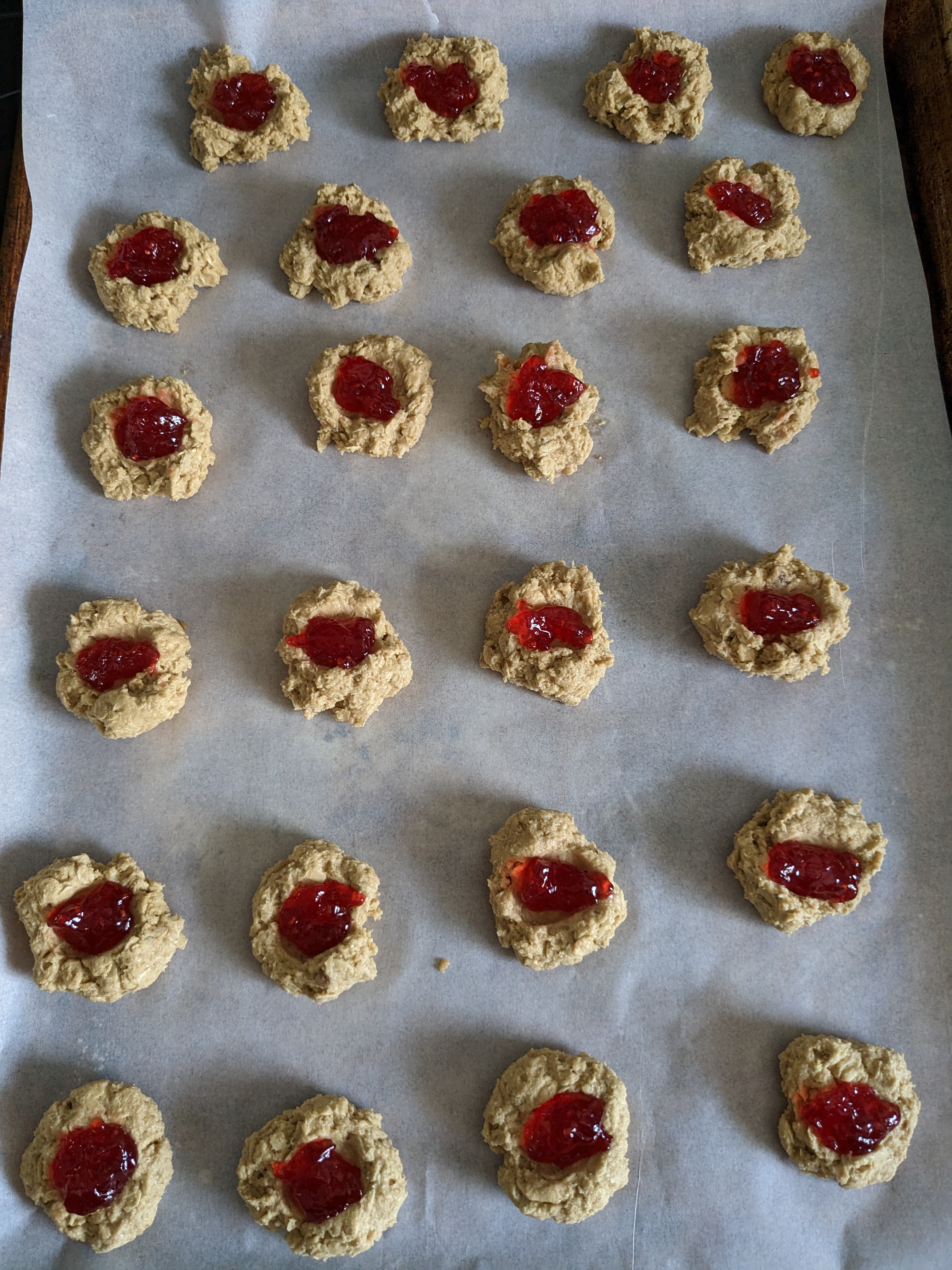 8. Bake for 10-12 mins until the bottoms are golden.
9. Allow to cool before you taste test - jam gets hot in the oven!